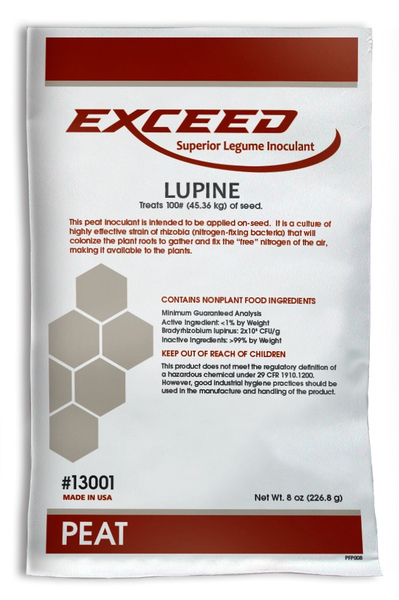 EXCEED Peat for Lupine
FULL CASE 50 x 100# treat size = SKU# vb13001
Packet 1 x 100# treat size = SKU#vb13001ea
Manufactured as an economical option for obtaining nitrogen fixation, Exceed Peat is a humus based
inoculant for all legume crops offering industry leading bacteria counts and multiple treatment sizes.
Ease of Use – Exceed Peat will work with any type of planting equipment.
Effective Concentration – Exceed Peat maintains a high rhizobia count to ensure successful nodulation.
Convenient Packaging – Exceed Peat comes packaged in many different package sizes to
accommodate any size producer.